The campaign to rebuild the pavilion was founded in the 1980s by two Canadian architects, Arthur Allen and Doug Gilmoor, whose efforts were regrettably unsuccessful. In 2013, American documentary filmmaker Michael Miner approached the town of Banff and re-kindled interest in the Pavilion.
By late 2015, the Banff Town Council had initiated a redevelopment plan for the area on which the original Pavilion stood, and by Spring 2016, after a lengthy submittal process, the Council voted to incorporate the building into those development plans.
---
Michael Miner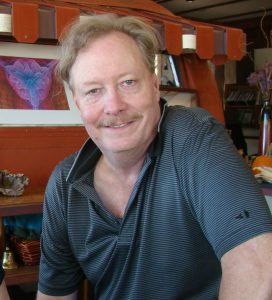 Since 2002, Filmmaker Michael Miner has devoted his career entirely to the work of Frank Lloyd Wright, documenting the master architects buildings in such films as "Sacred Spaces", "A Child of the Sun", and "Romanza", which covers the California work of Mr. Wright.
His Hollywood career established after the screening of the short film "Glycerine Tears" at the 1991 Sundance film festival, Miner worked on mostly commercial projects for the next 10 years, detouring briefly with another Sundance screened film "Serial Killer", in 1995. Burned out by the Hollywood factory system, Miner would ultimately embark on two major road trips, taking the opportunity to visit many out-of-the-way Frank Lloyd Wright public buildings spread throughout America. The first trip, which lasted from 1995 to 1998, planted the seed of an idea for documenting themes of Frank Lloyd Wright buildings in individual films.
The second road trip, beginning in 2002, led directly to the first Wright film "Sacred Spaces", which documented many of his houses of worship and was completed in 2005. This was followed by "A Child of the Sun", the story of the West campus of Florida Southern college in Lakeland, for which Wright designed buildings from 1938 to 1958. The third film in the series, "Romanza," looks at Wright's relationship to California and explores some of the 25 projects that were built (out of the 80 he designed) in the state over his seven decade career.
Miner's next film "Masterpieces", is slated for release in 2016.
---
Carol Miner
Carol comes from a creative and marketing background and is an accomplished professional with more than 20 years of demonstrated achievements in directing marketing operations for extremely successful companies. She is a superior strategic planner known for pioneering visionary new programs and processes aimed at fueling exceptional productivity and generating fresh revenue. She is a creative problem solver, big picture thinker, instructor, team leader and communicator with a proven ability to develop cutting edge strategies which increase accuracy and efficiency while substantially heightening performance levels.
Carol started her career as a graphic designer and has been an unstoppable force ever since. From design to account management, she moved into business development and then as a director of multiple factions within a cutting edge technology company that partnered solely with non profit associations. In every company, including Zale Corporation and most recently MultiView, Carol has achieved outstanding personal and team results. She finds her greatest motivation in coaching others to perform above and beyond expectations.
---
Lane Manis
There's an old saying that if you want something done, give it to a busy person. It helps if it's a busy person who is also organized and detail oriented, and passionate about what she does. That's Lane Manis. She does everything with a contagious passion. It might be camping, or kayaking, traveling, tennis, or gardening. Her passion for travel took her to Germany where she lived for a time and traveled Europe extensively. It also led her to become a member of the Jacksonville Sister Cities organization and she has traveled to two sister cities – Bahia Blanca, Argentina and Masan, South Korea.
Her passion for architecture was apparent when she became the Executive Director of the Jacksonville Chapter of the American Institute of Architects, where she served for eleven years. She is currently State Director of the Florida Chapter of the Institute of Classical Architecture and Art and has been for the past seven years. Lane has rehabbed several homes as well as her current home, the adaptive reuse of a former commercial space in Historic Springfield and she and her husband won several awards for the renovation. They are among Springfield's most involved residents and have hosted numerous events and been an integral part of the community for years.
Chris Hunter
Chris Hunter, P.Tech.(Eng.), Project Manager. Momentum Project Management is very excited to be a part of the team to bring the Frank Lloyd Wright Pavilion back to life and we look forward to working with the FLW Revival Initiative and Ryerson University. www.momentumpmi.com
Christopher S. Davis, B.COMM., LL.B
Chris graduated in 1981 from the University of Calgary with a Bachelor of Commerce degree (Finance / Marketing) and in 1984 obtained his LL.B. from the University of British Columbia. Chris articled with the Calgary based Mason & Company law firm and was called to the Alberta bar in 1985. From 1985 to 1990 Chris' legal practice was diverse and involved a significant amount of court work. In 1990 he joined the City of Calgary Law Department where he advised the Planning, Engineering and Transportation Departments on development, zoning and subdivision issues. Chris also provided legal advice to the Calgary Subdivision and Development Appeal Board and to Calgary City Council.
In 1998 Chris joined the major national law firm Bennett Jones LLP. Chris continued to focus on advising clients on planning law related matters including appearances before municipal councils and boards. In 2001 Chris helped start Municipal Counsellors, a law firm advising both municipalities and developers. http://www.chrisdavislaw.ca/